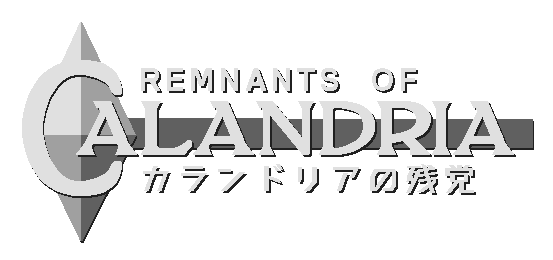 Remnants of Calandria
The IGMC voting period is finished, I can finally fix the game!
---
As per the title.
The fact that the game could not be updated during the voting period of the IGMC is completely understandable, but it sure left me sweating. Nearly every playthrough I saw, I kept needing to catch up with people to go "HEY THERE'S A BUG HERE, HERE'S HOW YOU CIRCUMVENT IT".
Now that the IGMC voting period is over, however, I've been able to upload a hotfix build addressing some of the most critical bugs and issues that people had trouble with.
Over the next month or two, I'll be working on a 1.1 build expanding things just a touch, adding an extra area or two, fleshing things out, balancing combat just a touch, etc, etc. For those that supported me through the IGMC, I appreciate you more than I can ever describe. For people who had criticisms for my game, I appreciate it sincerely. For people who told me to fuck off,
It's been an engaging IGMC, and I'm excited to see where people's projects go next!

Files
Calandria - Post-IGMC Hotfix Build
91 MB
93 days ago
Get Remnants of Calandria